Today's post is prompted by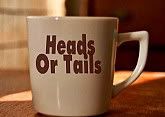 Today's theme is
Heads: Motion
. Playing is fun, all the cool kids are doing it.
My post today is about what is
NOT IN MOTION
... namely, me. I just can't wrap my mind/body/spirit around - well,
moving ... forward
... no motivation, really. I'm fairly certain, if I choose to search, I would find a list of things I need to do ... written when I felt motivated to put
IN MOTION
my finely tuned desire to accomplish things, but well ... it seems to be missing.
Maybe it's the start of summer ... school's out - the pool beckons - laundry can wait ... there are books to read. Sure, I still have to make business calls - but I do so quickly so that I can make as little
motion
as possible.
Calm waters - no waves ... no wind ... just being.
So, in the words of my 6 year old, when we asked him to think about what it was he wanted to do the other night ... I'm squeezing my eyes tightly (just as he did), pausing for a few seconds, giving my shoulders a good shrug ... and saying ...
"I've got nothing."
Rate this at Humor Blogs